What can you achieve when you put your mind to it?

Last week you'll have seen me post on my Facebook page about the success Glenn has had on our group training and how he is managing his osteoarthritis and using training to his advantage. If you haven't already seen his story go and check it out.
Ben also joined us before Christmas last year and he had set himself a weight loss goal as well as injury recovery. So much so he went and brought a suit that was too small for him for a works award ceremony as the added incentive to get in shape in a short time.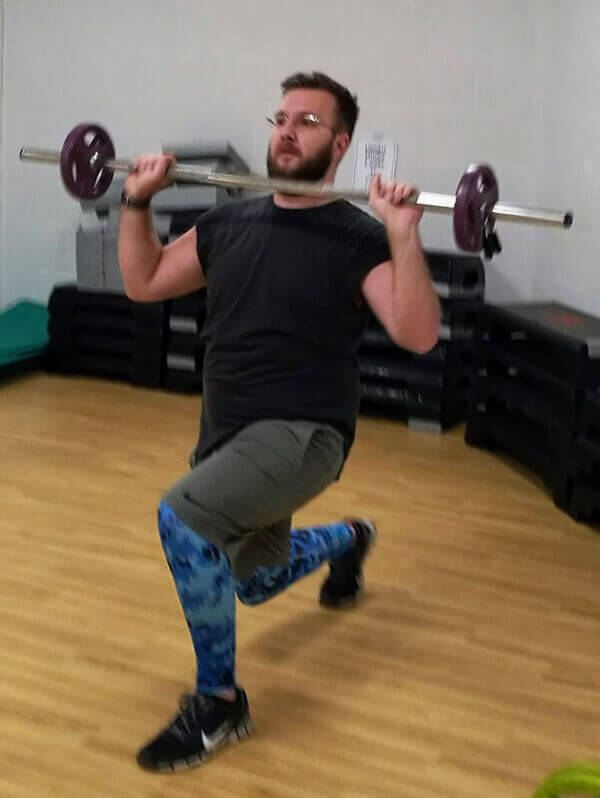 Ben put these comments together for us so you can see how he has been doing.
"When I came to Gemma I had been struggling with my Fitness to the point that I had given up on exercise and decided that it wasn't for me.
Then I had a company awards night and a suit to fit into. So I set myself a goal to get a suit that was slightly too small, so I set about getting fit again. After a few weeks of not much happening I decided to get back into training and after looking I found Gemma, so signed up to her 6 Week Programme. Having 5 weeks to lose 3 inches Gemma got to work low and behold 5 weeks later I went to put on my suit and it fitted perfectly, thanks to Gemma I fitted in it and felt extra confident on the night.
Since then I have stayed with the programme and have noticed some huge changes in how I feel and what I am doing to the point that I have signed up for a half marathon which I didn't think I would even want to attempt 3 months ago but can now envisage then finish line and the sense of achievement.
This has been a great 3 months and a complete change in myself not just physically but mentally. I feel fresh and much happier in myself and can put that down to all the help and support through the training that has been going and the amazing people that we train with each week there's a sense that everybody wants each other to achieve their goals."
This really goes to show anything is possible then you put your mind to it, in a very short space of time.
With race season fast approaching now, don't worry and think you've left things too late.
I'll be opening the doors next week to a new intake on our 6 Week Programme so if you want to jump on board before I officially let everybody else know, drop me a message and we can have a chat.
Thanks
Gemma 'put your mind to it' Spackman