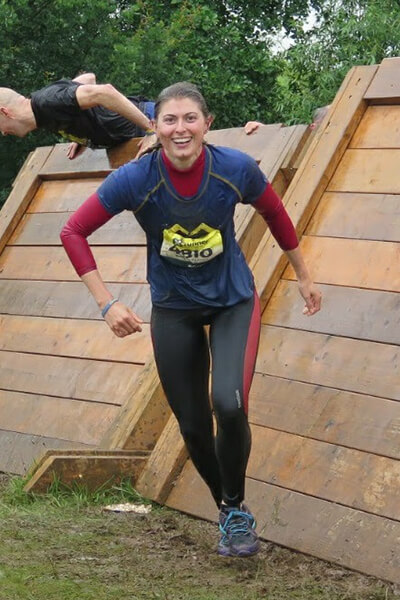 Fundamental Sports and Fitness is run by Gemma Spackman, who's been working as a personal trainer since completing her degree in Sports Development and Coaching.
Over the years, Gemma has enhanced her knowledge by completing diplomas in personal training and sports massage so that she can offer an integrated set of services that help with all aspects of fitness.
Gemma has worked with many sports people at both a local and national level, helping them to conquer their fears and get results in a variety of events, from 5Ks up to marathons.
Many other clients train with Gemma so that they can perform at their best when taking part in obstacle course races such as Spartan and Tough Mudder.
Gemma is a regular feature writer in Obstacle Race Magazine and has also contributed to Women's Running Magazine.
As a self-confessed adrenaline junkie, Gemma has skydived out of planes, surfed in Australia and skied in Canada. She's always on the lookout for her next adventure but balances all this with looking after a young family. Check out her Instagram feed to see what she and her family get up to.