Challenge: How long can you hold a Wall Squat for?
I have a challenge for you this month.
I'm going to be getting my clients to take up the challenge too.
Are you up for it?
This month I want to see how long you can hold a wall squat for.
It's a super simple exercise to do, all you need is a flat piece of wall and yourself. Here's a picture of me taking the challenge.
It works your legs, back, tummy and glutes brilliantly, by having the muscles needing to stay under tension and not move whilst you are doing the exercise.
Position yourself against the wall with your legs at 90 degrees and your back flat against the wall. Start your stopwatch and hold for as long as possible.
I always tell my guys to think of a happy place to take their mind of the slow burning that's happening in their legs. Here's my attempt at the challenge, I managed to hold mine for 1 minute 13 seconds. can you beat it?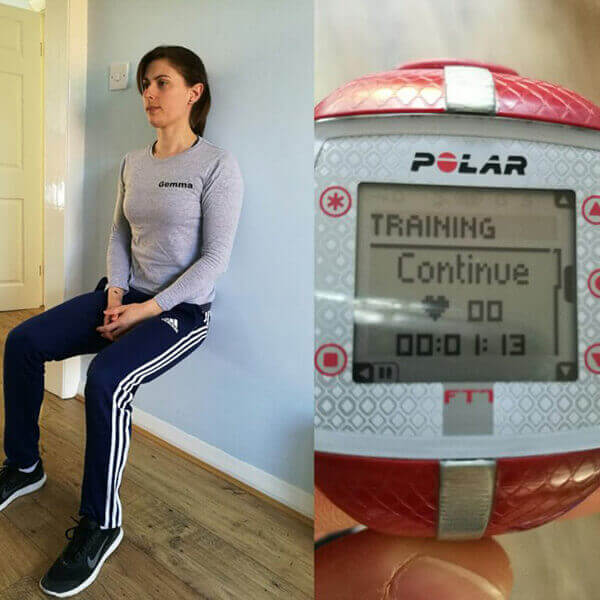 Post them onto my facebook page to show me your wall squats.
Thanks
Gemma 'off to wall squat' Spackman