Are you ready to become a Rebel?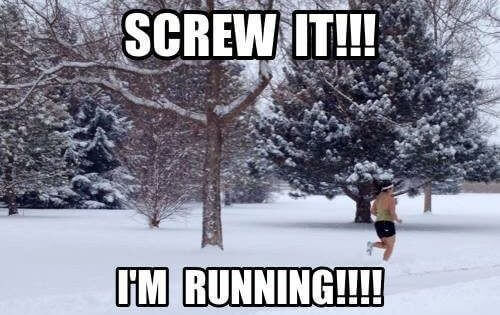 Have we got any brave and slightly crazy people that put on their running shoes and went out last week and tackled the Beast From the East?
I wrapped up warm and was sent on a mission to go and find a sledge for Monty.
It was very hard to find a sledge once its already snowing, everybody else had the same idea! Fortunately our local hardware store that sells everything came to the rescue and I managed to get the last one. Cue a very happy little boy when I got home.
But it got me thinking about leaving things until the last minute when I should have already been prepared knowing the beast From The East was on it's way. Race season is fast approaching and I don't want the you guys ti have the same feeling of panic I did about not being prepared and letting people down.
We have our Brand New 6 Week Run Fit Rebels Programme starting in a couple of weeks, this is on top of The 6 Week Blast Programme we currently run, so if you have a race booked in the coming months and not sure you're ready for it drop me a message and we can have a chat.
This is ideal for you if
You need that extra push and motivation with your training

You don't want your legs to feel like lead at the end of the race

You find your knees and ankles are aching when you run

You get out of breath and have to slow down
As part of your membership you'll
Get 2 Personal Training sessions a week, we now run from two venues and on different days and times to give you plenty of flexibility

Support from our coaches to guide you on your 6 weeks

Join our Members Online Community group, to keep you motivated and get bonus material to help you
For people that come and join our programme, there is also the opportunity to win a FREE race ticket worth £60.
To come and join us for the 6 Weeks of training and the chance to win the free race is £119, that is less than £5 a session, imagine all the extra support you'd get from us to help you succeed in the races you enter this year.
Thanks
Gemma 'Run Fit Rebel' Spackman
PS. Feel free to drop me a message, I can help answer any questions you might have.