Do you ever feel sluggish and need a mood boost?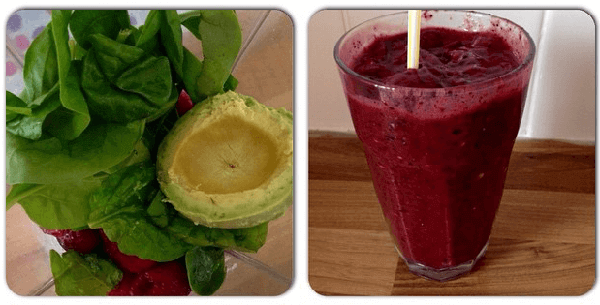 We can all feel a bit sluggish, especially when the weather is a bit hit and miss.
But now the sun is shining and it's starting to feel a bit more like summer energy levels are on the rise.
I know i always feel much better when i've been able to enjoy the sun during the day.
Which got me thinking about what foods I can eat to help keep me feeling good and give me that kick start I need in the morning, especially when Monty has been waking up at 5am! (what's that all about?) At the moment my morning coffee is doing the trick, but I'm up for trying a few new things.
Here are are few things I have or I'm going to try this week
Chia Seeds
I've had them in the past and used to put a tea spoon in my overnight oats. You can also add them to smoothies so very versatile. They are packed full of protein, fibre and potassium, calcium and iron, and will give you lots of nutrients you might need to boost your immune system and gut health. A really superfood!.
Blueberries
Blueberies, or as Monty is calling them at the moment 'boobries', are great for boosting your immune system and relieving the feeling of stress and moodiness as they contain vitamin a and c, potassium, magnesium and other phytochemicals. We love frozen ones in our house, it's like you're having a little sweet.
Avocados
I can never have enough avocado. It's just making sure they dont go from hard to over ripe in a matter of hours when you want to eat them. Again you can have them in salad, on toast with a egg, put it into a smoothie or a favourite is to make chocolate moose with them! Yummy.
Salmon
I always try and get at least one fish meal in me during the week. It's usually either salmon or tuna. It's packed full of anti inflammatory omega 3 fatty acids which are good for your heart health.
What foods do you find boost mood and energy levels? And I'm not talking about the bar of chocolate or glass of wine which we indulge on a Friday night whilst watching a film!
I'll keep you posted on how I get on.
Thanks
Gemma 'mood boosting' Spackman