OCR Kisses

What a weekend!
It was action packed for everybody involved at Fundamental Sports and Fitness this weekend.
On Saturday myself and Nicola took on Tough Mudder Half at Belvoir Castle, Cheryl was busy marshaling the kids races too, showing the next generation how to have fun in the mud.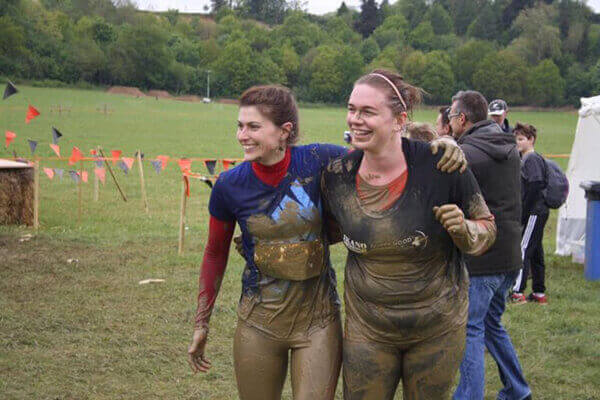 Then on Sunday it was time for the guys who had completed the next Blast Programme to show off all their skills at The Obstacle Gym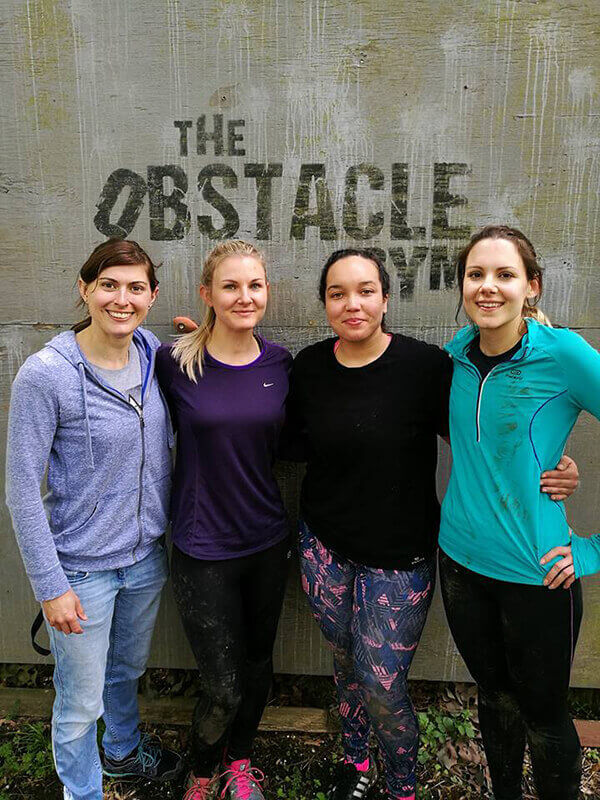 I'm sure the guys who came to The Obstacle Gym felt the same sense on nervousness and trepidation as I did on The start line for the Tough Mudder. For me it was the first race I had done since re injuring by back a couple of years ago, So for me I was feeling, 'Am I going to get round this in one piece', 'will I be fit enough' knowing full well the last few weeks I hadn't done anywhere near the amount of training I wanted to.
One of my clients and friend Nic who ran with me felt similar, she was using it as a test to see where she needed to adapt her training. After getting back from travelling for a month she was just starting to increase her running distances in preparation for the Robin Hood half Marathon this year and wanted to know how she was doing.
I think it is fair to say we were both very relieved when we got to the finish line and the Marshals were waiting to put our well earned head bands on us.
I think it is fair to say after the aches, pains and bruises I now I have I know where I am going to adapt my training, but also I loved every minute of it. The sense of camaraderie, team work and laughter I had on the day, I know it has kick started my training again.
For those that came to The Obstacle Gym after the initial nervousness was gone, fears were conquered as Louise took on heights and everybody had a leap of faith as they took on the Dragons Back. check on the video on our Facebook Page.
But for me it has given me a brilliant insight into how I can work on everybody's training and really make it specific to what they are wanting to get better at.
If you want your training to be spot on, so when you get to the start line of your next race you know you have done everything you can to cross the finish line with a smile as you collect your medal, drop me a message and we can have a chat about how our Blast Programme can help you.
Thanks
Gemma 'going to have a massage' Spackman