Mud7 - Epic Event

Ever felt like you've been hit by a train after a race?
I took part in Mud7 at the weekend, what an amazing event and boy does my body know about it. I eyed up this race last year and had it on my radar as a goal to complete this year.
Laura and Monty came to watch and by the sounds of it Monty made a great cheerleader shouting everybody on.
It was a great opportunity to experience a variety of race directors styles all in one event. Each one unique and showcasing their best obstacles.
From my point it was great to see how my training was going, which obstacles I nailed and ones that I need a bit more practise on. Or more importantly how to adapt my training to make race day even easier as by the end my legs and arms really didn't have much more to give.
The Suffering gave us a beasting at the start of the race and definitely had their mind games going when their section was closer to 2.5km than the 1km! As always their obstacles were great.
I loved Ram Runs rig, a great chance to do ropes, rings, bars, nets and anything else you can think of to have to use to get across an area.
I was also super chuffed to complete the rope climb, something that me and the guys on our Blast Programme have been working hard on when we go to our trips to The Obstacle Gym.
Then Reaper didn't disappoint when they had the lake section, super slides and water jumps to finish off the course.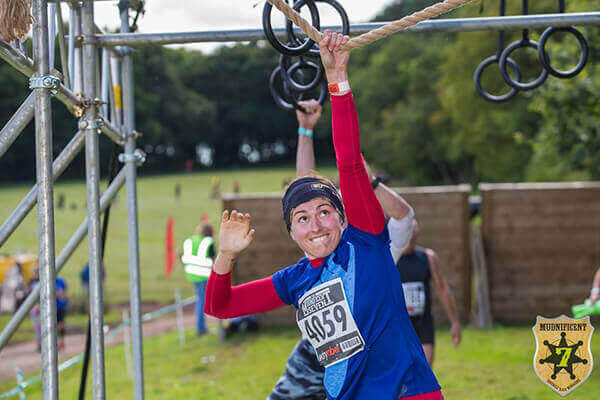 Luckily I planned ahead and got a massage booked for today so I can get my body back together and I can be planning new training and sessions, ready for the guys in our Blast programme specifically designed to get them race ready.
Thanks
Gemma 'off to rest my achy muscles' Spackman
P.S Did you see Claire and Zoe's pictures that won the competition to get a pace on our 28 day Blast Programme? If you didn't check out our facebook page with them on.