Conquering Fears
I have a lovely set of bruises today.
On Sunday the group who have just reached the 6 week point on out Blast Programme had the trip to the Obstacle Gym.
Yes it was snowy and very cold we got our layers on and tackled the course.
We had the course to ourselves and Chris from Reaper gave us plenty of help with our technique and helped a few in the group conquer there fears.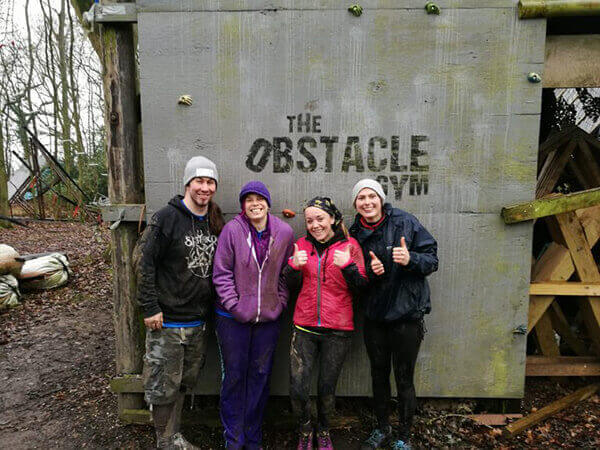 I loved mastering the Dragons Back and got a chance to have a go on the Reapers Obstacle that was at the UK Championships.
For Cheryl she wanted to master her technique over the vertical walls, she she did superbly at, especially as it was VERY slippy. Although proudest moment was her tackling her fear of heights and doing confidence exercises on the high beams as she made were way across them.
It was Claire and Andy's first time into the world of obstacle racing and they loved it. Andy's technique was to throw himself fully into every obstacle on the course, he wouldn't let anything beat him and was great to watch.
This could be you.
We will be going again in another 6 weeks as part of the Blast Programme. Come and work on your fitness in our sessions and then put it all into practice on the course.
I'm sure the next session we have there will be now where near as slippy of snowy.
You can now join our Blast Programme at any point so you don't miss out.
Reply to this email and ill be in contact with you so we can get you started.
Thanks
Gemma 'covered in bruised' Spackman
PS. Did any of you see my article in this months Obstacle Race Magazine?