Want to know what these ladies got up to?
As most of you know at the weekend I held another Pull Up workshop.
From the moment launched the new date it was fully booked that morning!
These ladies were quick to act and they were amazing.
A few were nervous as I'm sure many of you can relate to, going and doing something new and meeting a few strangers.
A common theme that came across when I was speaking to them was they had no idea how to improve their upper body strength and wanted to make sure when they took part in an obstacle race they didn't fall flat on their face when they leaped for the first rung on a monkey bar.
Well after taking part in the session I think it is fair to say they will be swinging across them from now on.
Hannah came to the session wanting to do her first OCR this year after doing canicross with her dogs, admits she has no upper body strength and wants to see how other people do it, without totally wrecking her arms. She told me she didn't want to be shamed when it came to racing and seeing everybody else do really well.
During the session she got lots of tips from myself and the other ladies there who regularly take part in events. So much I got a message after the session that she had gone to buy some weights and kit we used to practise at home.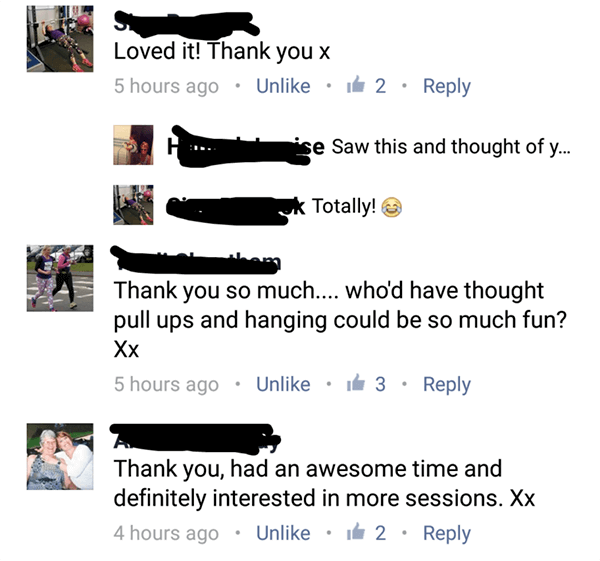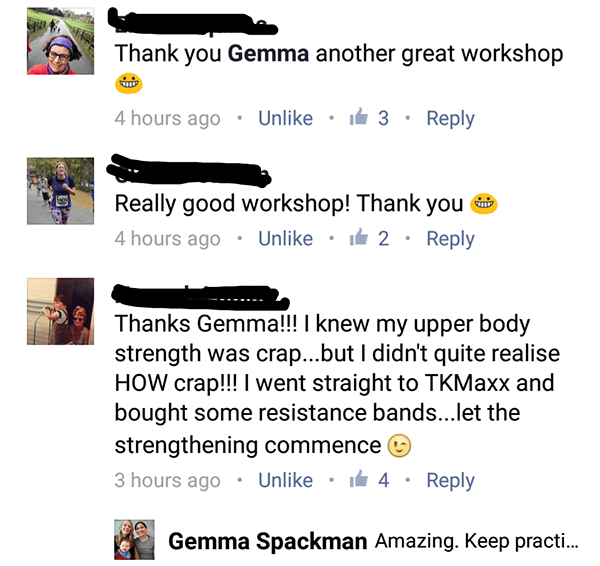 Go over to my Facebook Page and you can see all the fun that these ladies got up to in the workshop.
Gemma 'love a pull up' Spackman
PS. Ill be opening the doors to the next 6 Week Blast Programme starting on 14th February, if you wan to book your space get in quickly and let me know now.