Quick and Easy Snacks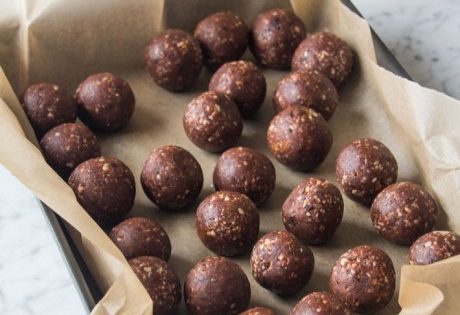 Everything is all a bit manic at the moment.
Do you guys ever find that? One moment everything can be going smoothly and the next your to do list has hundreds of things on it.
One thing that has kept me going this last week has been planning ahead with my food.
I have been out of the house and working at normal lunch times or needed snacks to keep me going.
A while back I talked about Avocado Truffles (yummy) but the snack that has been good this week are the Deliciously Ella energy balls. This recipe is even easier than the original one she had done and only needs 5 ingredients.
Almonds
Almond Butter
Medjool Dates (i find normal dates are fine just add a bit of water to make it stickier)
Coconut Oil
Raw Cacao Powder (coco powder works fine, just add a bit more for the flavour)
Here is the link to the recipe
They are brilliant, and very tasty. Great for a pre or post race snack.
Leave a comment below if you have tried making them.