My Weekend With The Aztecs
Over the last few weeks I've been speaking about every bodies race season getting underway and mine started this weekend at Aztec Escape. An OCR race based at Cliff Lakes, with great obstacles and a choice of distances to run, plus the finishers t-shirt is amazing.
I ran it last year and loved it and this year was no exception. Like many obstacle course races it's really friendly and everybody encourages each other along the course.
My training at the beginning of the year was all going to plan, however April was a wash out for exercising with various coughs and colds I picked up from Monty and Wilf so that set me back a bit and then two weeks ago I was hit with an ear infection, not what I needed. So I decided instead of trying to push myself, I'd take it steadier and make sure I complete all the obstacles.
Monty was a bit upset in the morning as he realized I was off to go and do a 'muddy race' and he wasn't coming. So I promised him my medal at the end if the course and left him wearing one of my old race t shirts.
I managed to get into an earlier wave time which was great as it meant it it was a little but quieter so not as many queues at the obstacles, on the down side it meant Dad who had come to take pictures had to do a bit of a sprint start to get ahead of me on the course, he loved it and for the first couple of kilometers ended up running alongside of me. (we joked about getting his step count up for the day). He eventually got a rest as I tackled the carriers and switch backs on the hills, much to his relief. We were then able to separate for the second half of the course as I crossed the lake he was able to get to the main obstacle arena so get some more great pictures.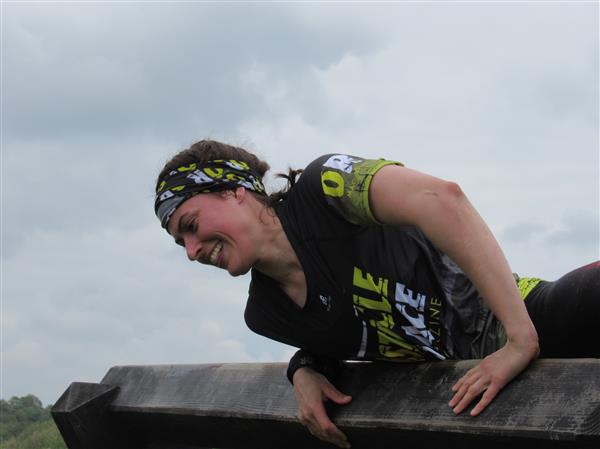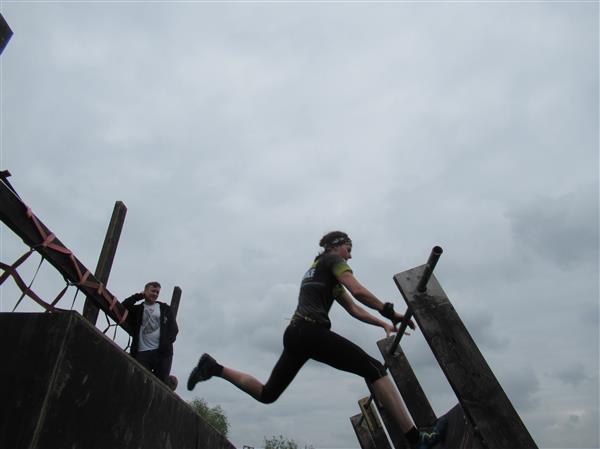 I was really pleased as I managed to complete every obstacle, my body certainly knew about it later that day and got away quite lightly with the amount of OCR kisses (just a nice bruise on my shin from the sternum crushers and once on my arm from hooking over a wall). Ironically I also finished in one of my quickest times to date as well.
So it just goes to show, even if your training doesn't quite go to plan on the run up to an event, if you go out with the right mindset and set a goal for yourself you can surprise yourself when you finish.
Also Monty was very excited when I got home with my medal and thanks to the Reaper team a kids sized race vest for both of the boys which he wore for the rest of the day.
Thanks
Gemma 'loves mud' Spackman